Our History
YourLawyer commenced in April 2014.
The partners of the Ringwood-based law firm, Hutchinson Legal, established YourLawyer when several lawyers expressed a passion for working with victims of crime. The new law firm was given freedom to dedicate its attention to the VOCAT process with the team developing relationships with victims' assistance program providers and law enforcement agencies.
The endeavour proved very successful and YourLawyer quickly developed a reputation for the highest standard of legal support for victims of crime.
The subsequent growth of YourLawyer has been based on providing services to this core group of clients initially through crimes compensation and personal injury claims.
As the team has grown the areas of law practiced have diversified according to the expertise of the lawyers and the needs of our clients.
Today we offer a range of services with the common link being that all out work continues to improve the lives of our clients.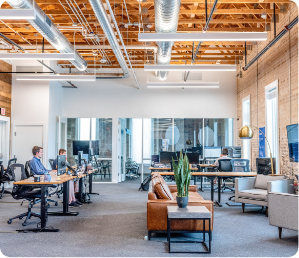 Meet our professional team of lawyers who are on your side.
Artur Kats
Lawyer
Crimes Compensation
Migration & Citizenship
Victims of Crime
Artur has a Bachelor of Economics and Chinese language and culture from Beijing Union University, China. He also completed a Law Degree at LaTrobe University and graduated from Practical Legal Training at Leo Cussen Institute for Law. Artur is studying to become a Spanish Interpreter at the Albright Institute of Business and Language. Before joining YourLawyer, Artur volunteered at a community legal service and interned in several commercial, immigration, and property law firms. His main interest is in Criminal and Immigration Law. He loves venturing into cafes around Melbourne to rate their cheesecakes. In his spare time, he plays chess and practices Martial Arts. Artur speaks Spanish, Russian and Mandarin.
Belinda Abdo
Lawyer
Medical Negligence
Personal Injury
Public Liability
Superannuation Claims
TAC
Workers Compensation
Belinda graduated from a Bachelor of Laws in 2016 at Latrobe University and admitted into practice on 5 December 2017. Belinda has a predominant interest in all areas of Personal Injury Law and has a wide range of experience working on complex Personal Injury Matters. Belinda is the senior Personal Injury Lawyer at YourLawyer and works on Workers Compensation, TAC, Public Liability, Medical Negligence and Superannuation Claims.
Chloe Bond
Law Clerk
Debt Recovery
Victims of Crime
Chloe Bond holds a Bachelor of Laws from the University of New England and a Bachelor of Professional Writing and Publishing from Melbourne Polytechnic. She is currently completing a Graduate Diploma in Legal Practice and will be admitted to the legal profession as an Australian Legal Practitioner in late-2021. Chloe assists victims of crime in their applications for assistance and works hard to ensure the best results for her clients. As an avid animal-lover, Chloe is passionate about rescuing animals and keeps everything from poultry to horses. She aspires to practise animal law and provide a voice for all animals. Outside of the legal profession, Chloe writes and publishes children's' books and plays the bass guitar in various bands.
Con Nottas
Lawyer
Con is the Director of YourLawyer with over 20 years' experience in legal practice. Con has looked after numerous clients from all walks of life and handled a wide variety of legal matters including civil/commercial litigation, bankruptcy and corporate insolvency/liquidations and employment law. Con, has oversight of YourLawyer, ensuring that our legal services are provided in a caring, reliable and professional manner. Con's persuasive, thorough and detailed approach to his legal work, combined with his friendly and positive disposition are valued by clients and staff alike. A keen Western Bulldogs supporter, Con balances his legal commitments with a range of sporting and outdoor adventure pursuits including downhill skiing, cycling, Futsal (indoor soccer) and travel.
Daryl Minter
General Manager
A values-based leader who builds high achieving teams to support and safeguard clients, developing rich and meaningful relationships, by consistently striving for the honorable, just and commendable. After a career with multi-nationals and ASX-listed companies, Daryl has assisted private enterprises across rail, construction, retail, distribution, agriculture, transport and digital. He is a strategic leader with skills in organisational development, critical thinking, governance, compliance and driving commercial benefit. For our clients, he ensures the backend of YourLawyer continues to meet its legislative and regulatory responsibilites and provides the foundations that ensure our lawyers remain qualified, focused and able to deliver superior outcomes.
Jill Chegwidden
Receptionist
As the first point of contact for YourLawyer, Jill is an invaluable member of our team. Jill performs many tasks that makes YourLawyer run efficiently. In her spare time Jill enjoys gardening, walking her dogs and is a keen Sydney Swans supporter.
Kiseon Park
Lawyer
Crimes Compensation
Migration & Citizenship
Victims of Crime
Kiseon graduated from Murdoch University in Western Australia in 2018 and was admitted to the legal profession as an Australian Legal Practitioner in 2019. Prior to joining YourLawyer, Kiseon worked extensively in the area of Migration Law as a lawyer and Registered Migration Agent at various firms including a not-for-profit organisation assisting refugees. She is committed to bridging the gap in access to justice for disadvantaged members of the community. She genuinely cares about clients and loves to be part of their journey through challenging legal processes. Migration Agents Registration Number: 1385320
Nadeem Farhoud
Lawyer
Crimes Compensation
Victims of Crime
Rachel Lau
Lawyer
Crimes Compensation
Victims of Crime
Rachel graduated from Murdoch University in 2019 and was admitted to the legal profession as an Australian Lawyer in 2021. Prior to joining YourLawyer, Rachel worked as a law clerk at several law firms, including the Family Law Division at Scales Legal Community Centre, assisting clients who were going through difficult times. Rachel joined the YourLawyer team in July 2021 and works mainly with our VOCAT clients. Rachel spends her free time gaming and doing exercise.
Vibeke Rota
Administrative Assistant
Vibeke joined YourLawyer in February 2016 as an Administrative Assistant, with a background in administration and social support services. In her spare time she likes to read books, listen to music and just relax.